May Newsletter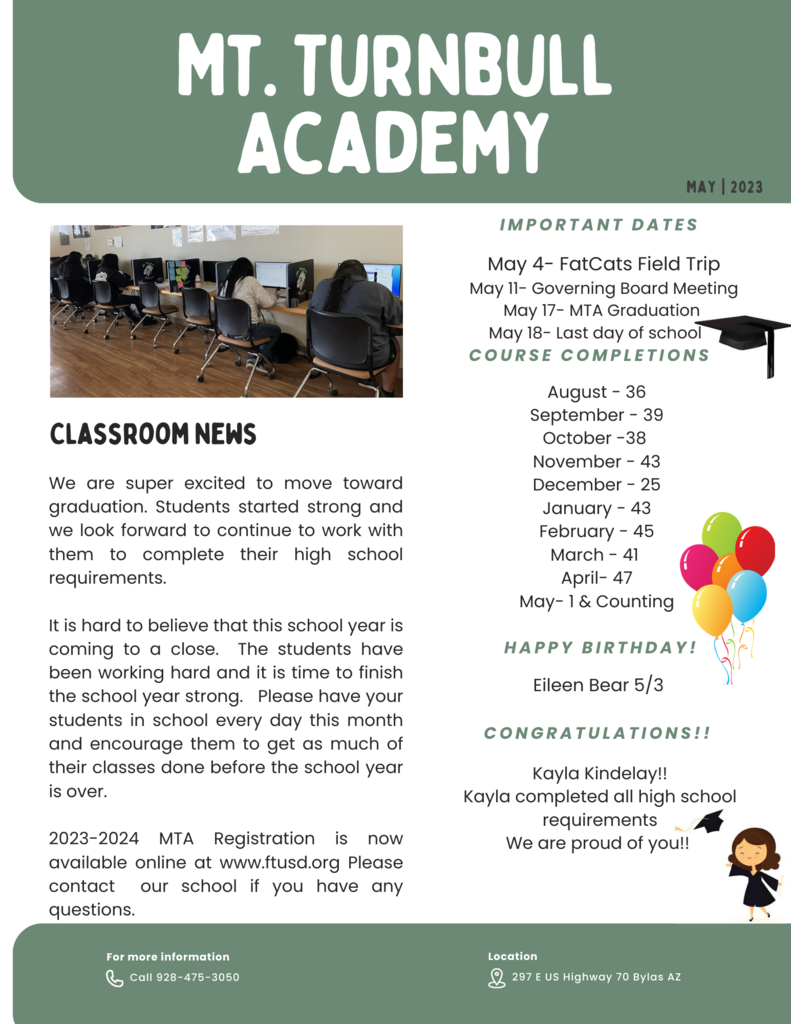 Mt. Turnbull Academy- Sewing With Mindy! Mindy has been visiting every Thursday this semester sharing her sewing techniques with students. Thank you Mindy!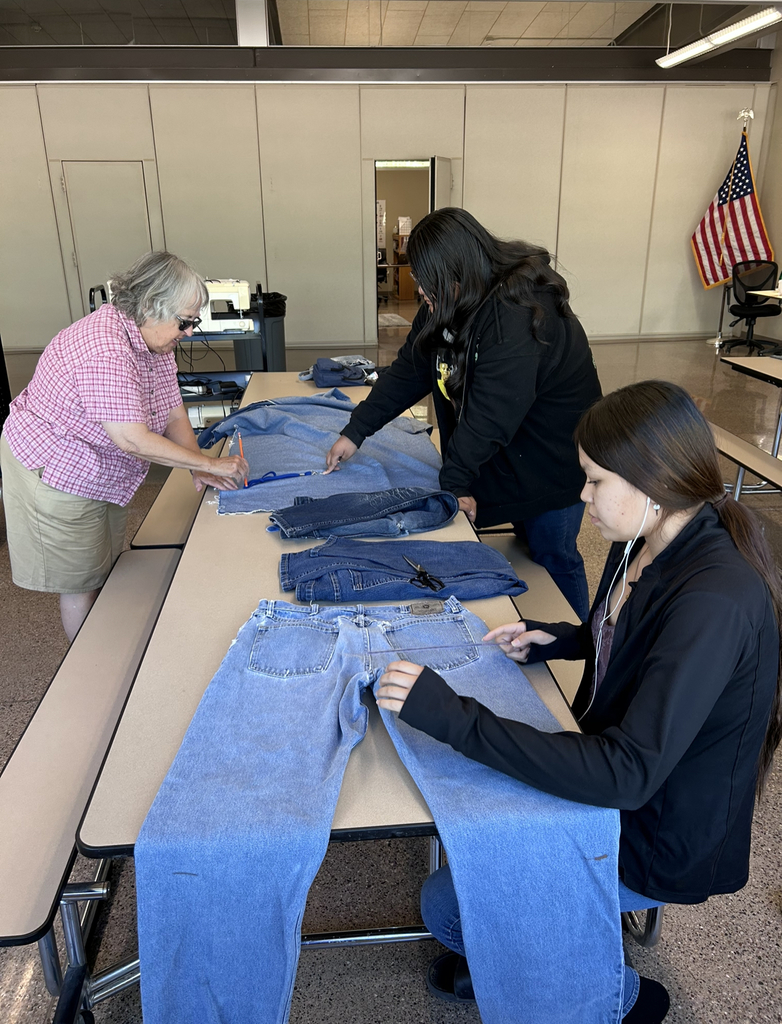 MTA Parent Night & Graduation Meeting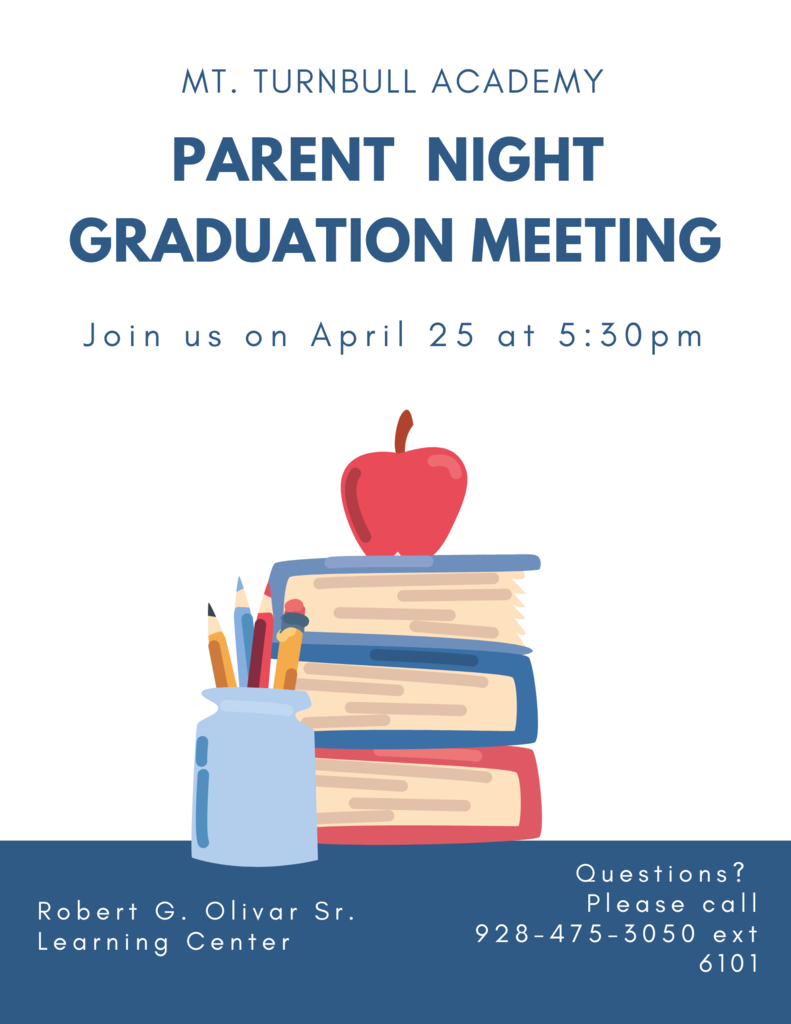 April Newsletter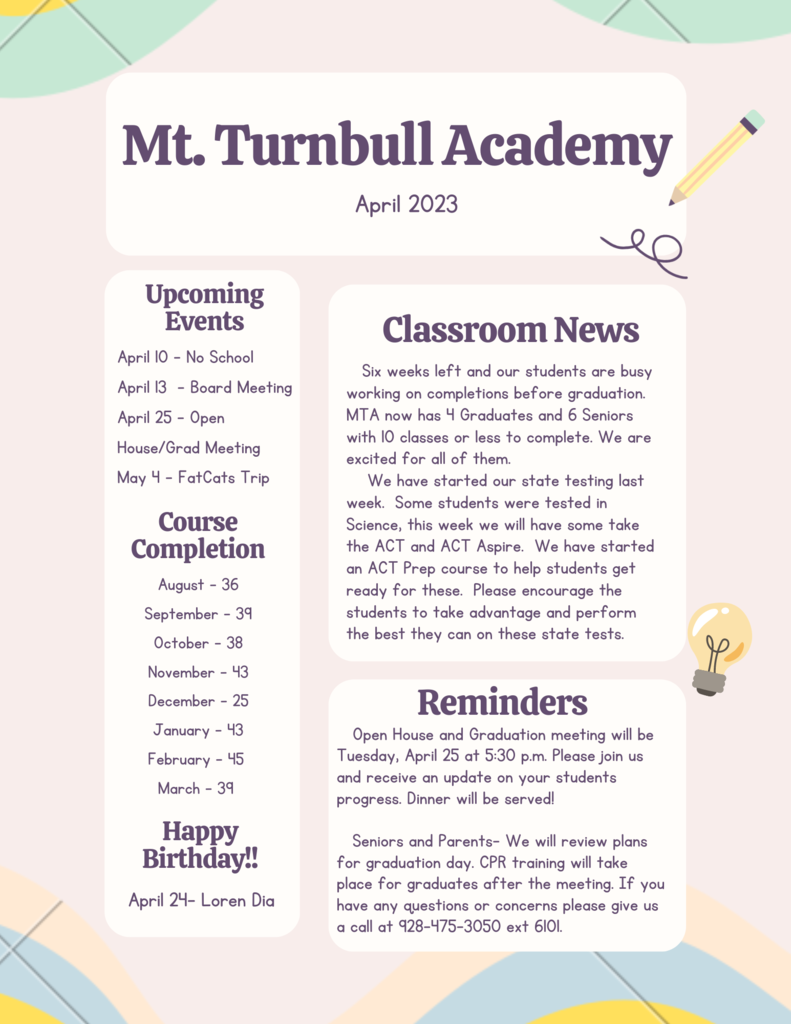 MTA: Come see us tonight for Parent Night at 5:30 pm! Dinner will be served. Please call 928-475-3050 for any questions.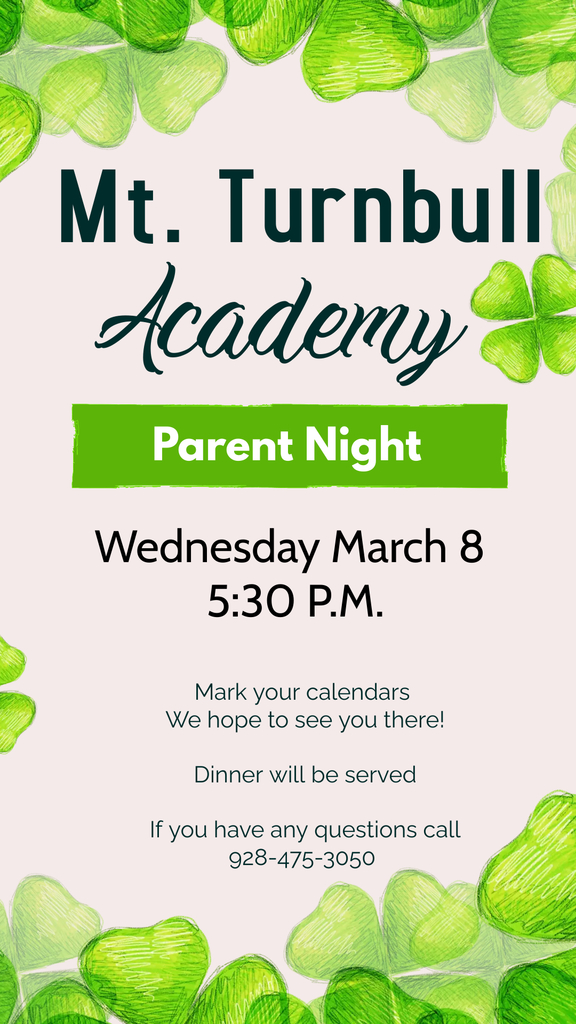 March Newsletter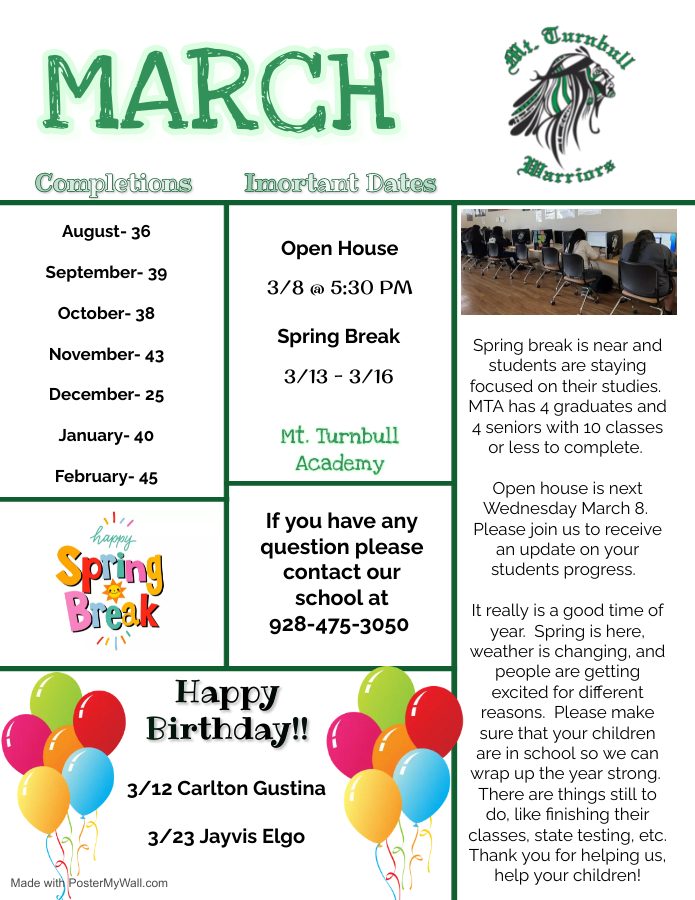 MTA- U of A Gardening- Benefits of adding compost to soil.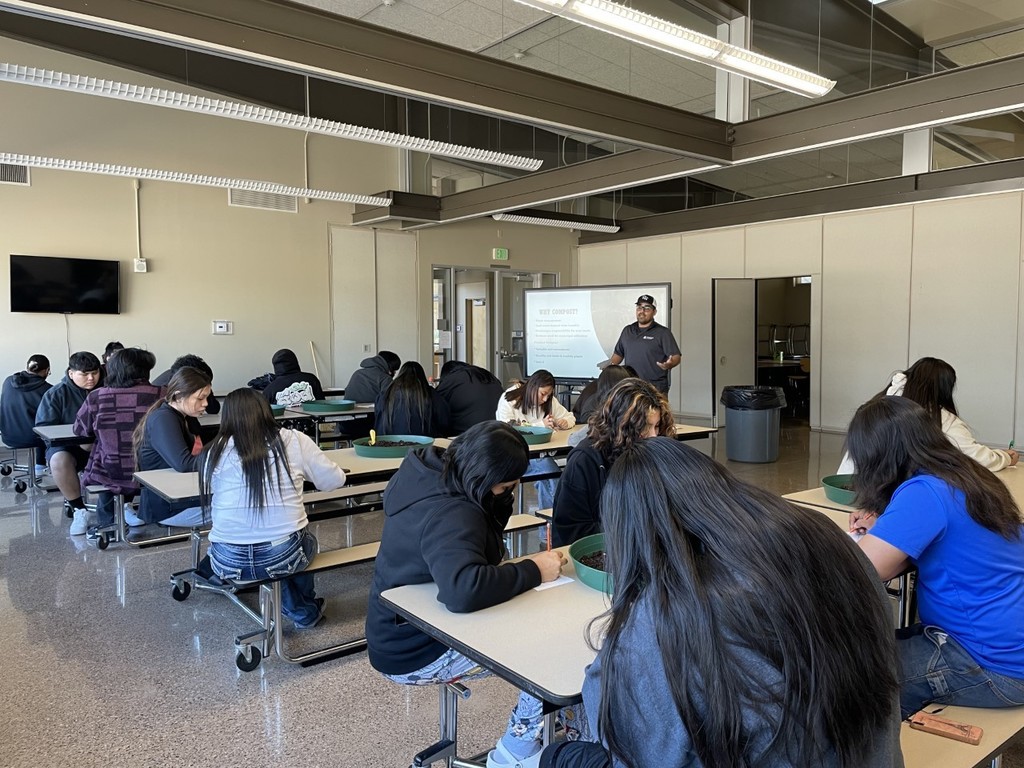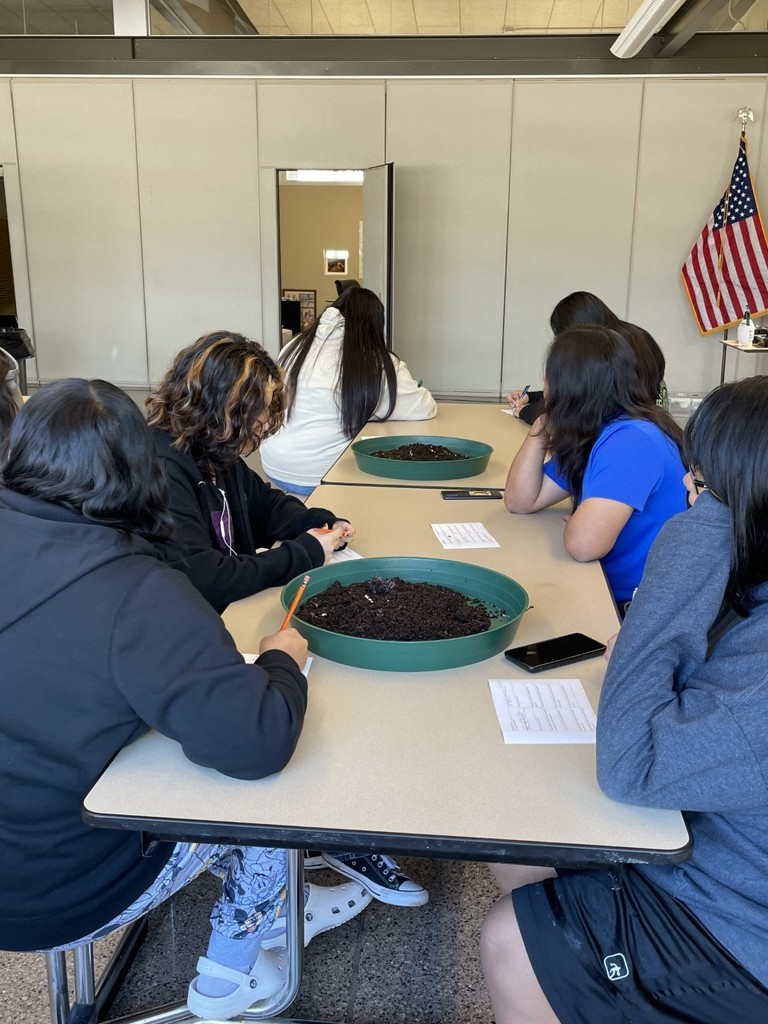 MTA would like to congratulate our Principal Mr. Lee Haws on his 2022-23 basketball season, making it his 16th year coaching HS Girls' basketball. He has taken his team to the state playoffs nearly every year of his coaching career, we are very proud you Mr. Haws!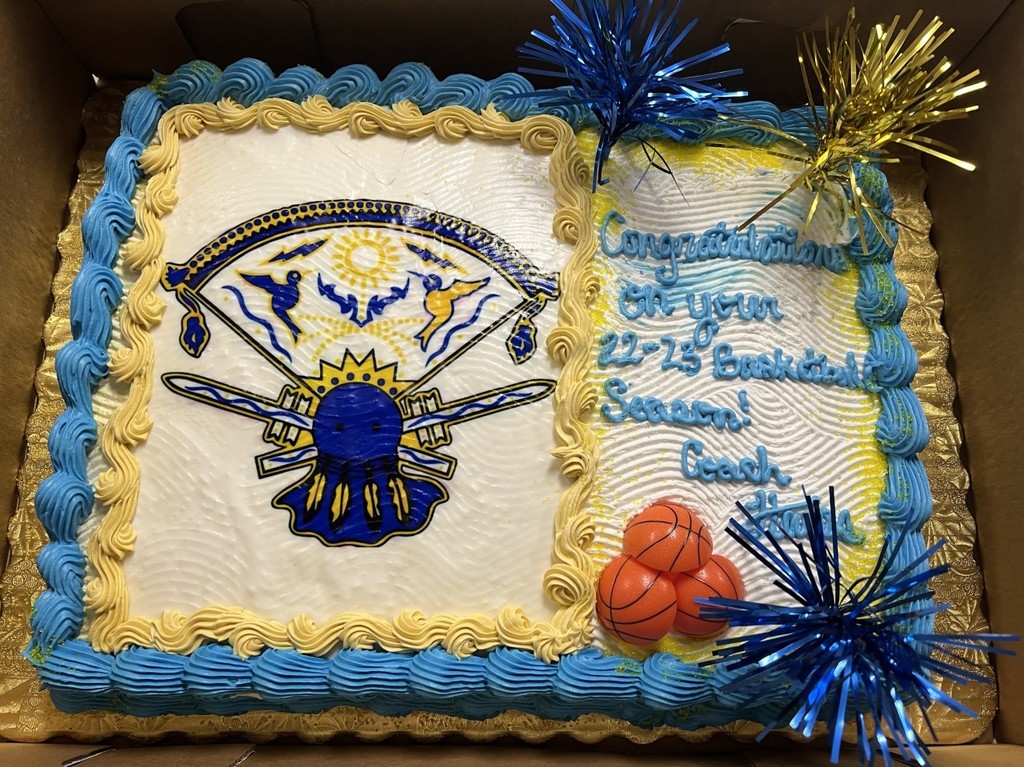 MTA- Creating art with the San Carlos Apache College Outreach Program. Students are given the opportunity to work with a variety of materials such as paint and clay. REMINDER: No School Monday February 20 Have a good weekend!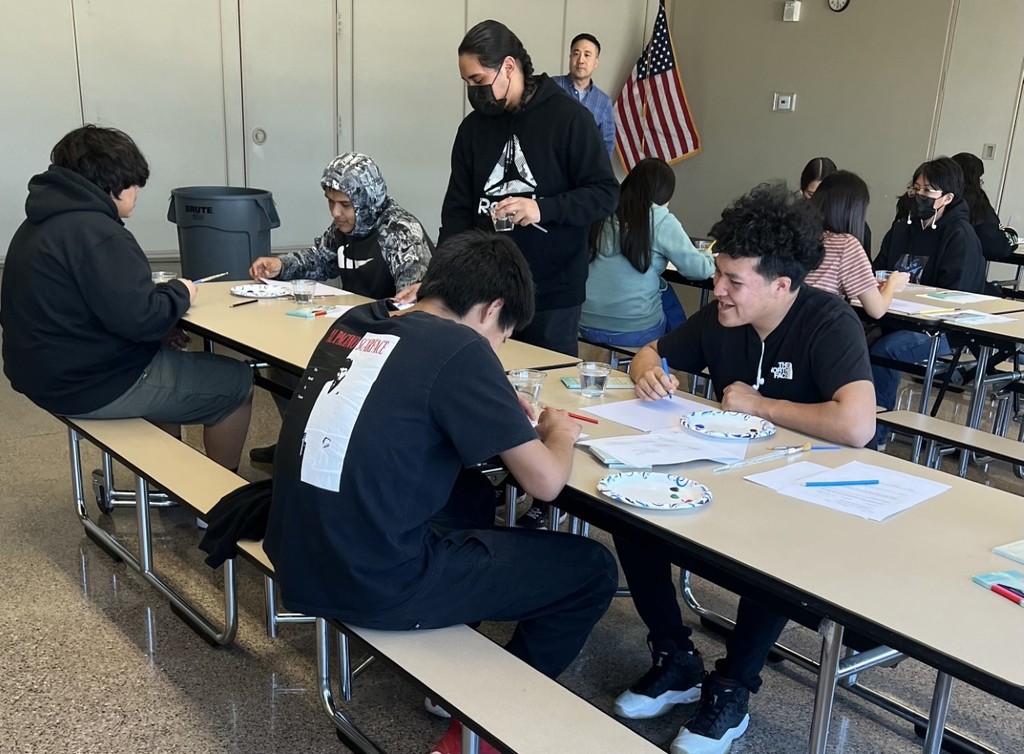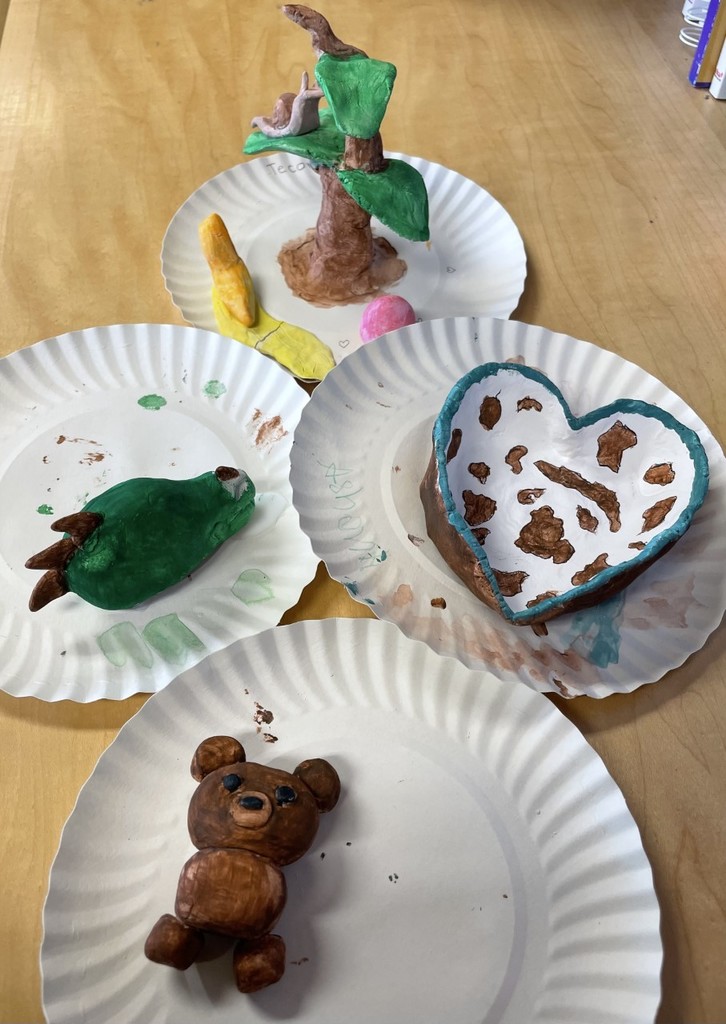 MTA February Newsletter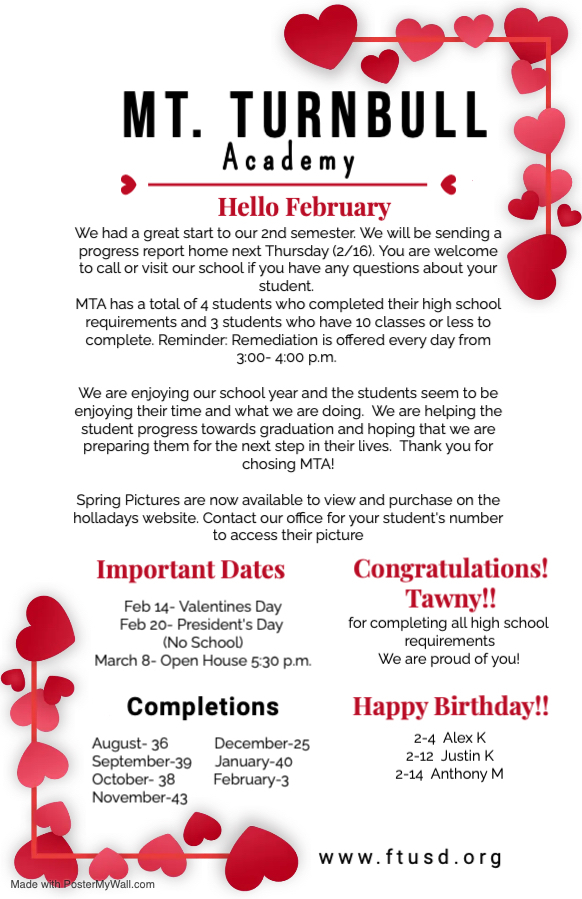 Attention: Parents/Guardians- Due to no water MTA Students are being released for the remainder of the day. Please contact our school at 928-475-3050 ext 6101 if you have any questions.

Students are enjoying the new basketball goal and concrete playing surface at Mt. Turnbull Academy.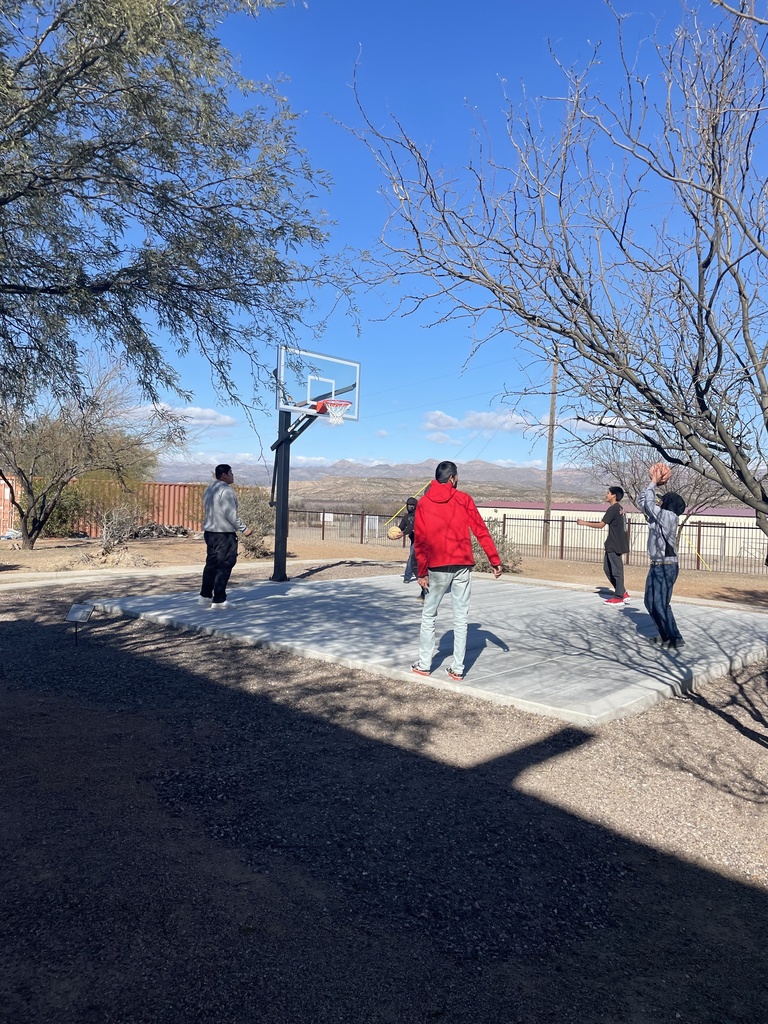 Congratulations to Nylie Rodriguez for obtaining 2nd place in the ART Competition for Graham County sponsored by the Safford Public library! We are proud of you and hope to see your creativity in the future!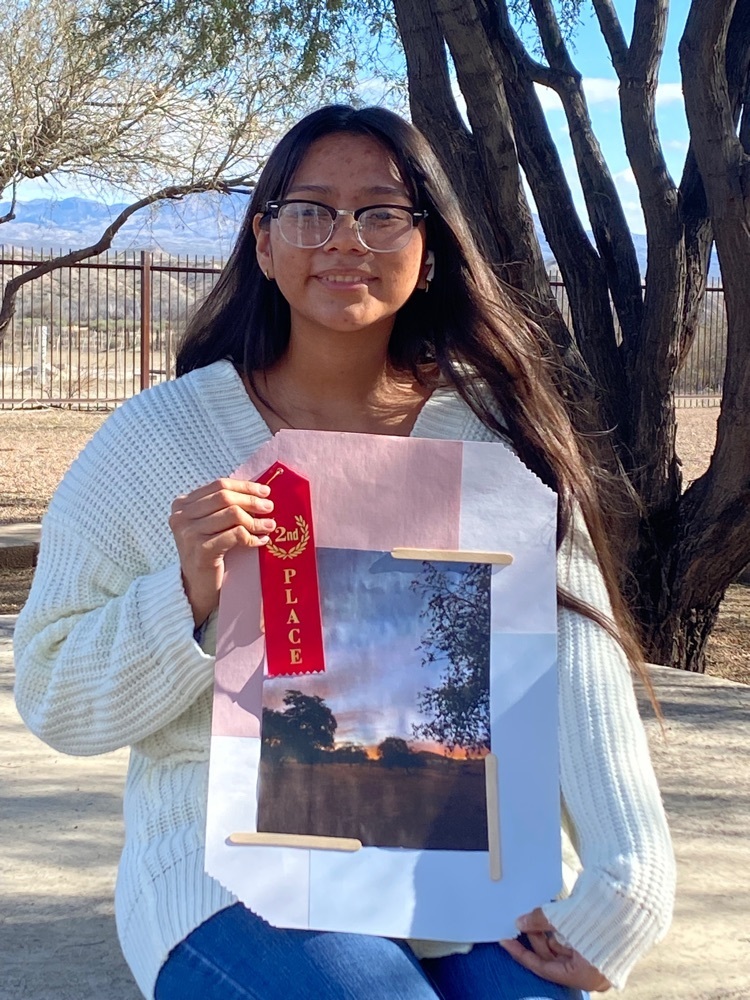 January Newsletter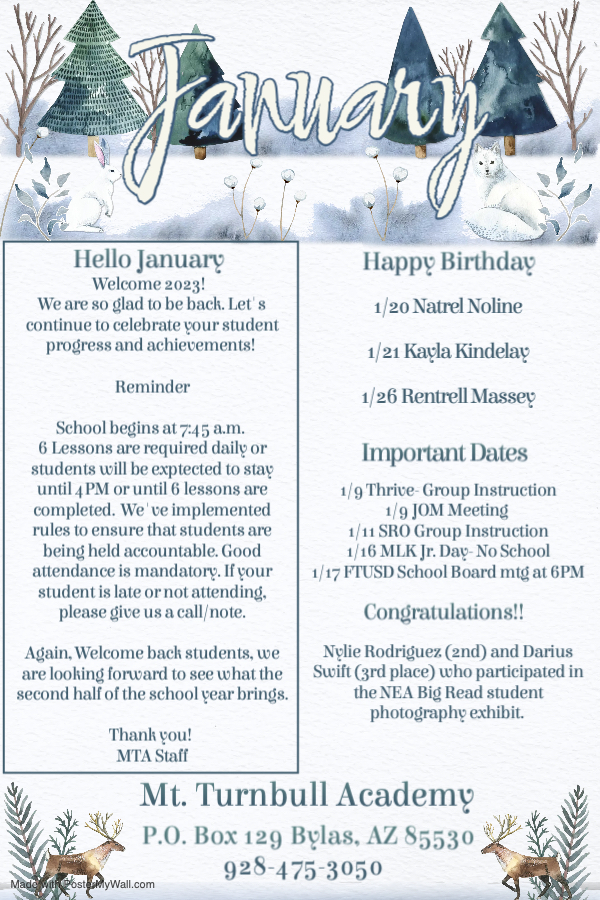 Mt. Turnbull Academy picture day is Thursday, January 5th 9:00 a.m. at MTE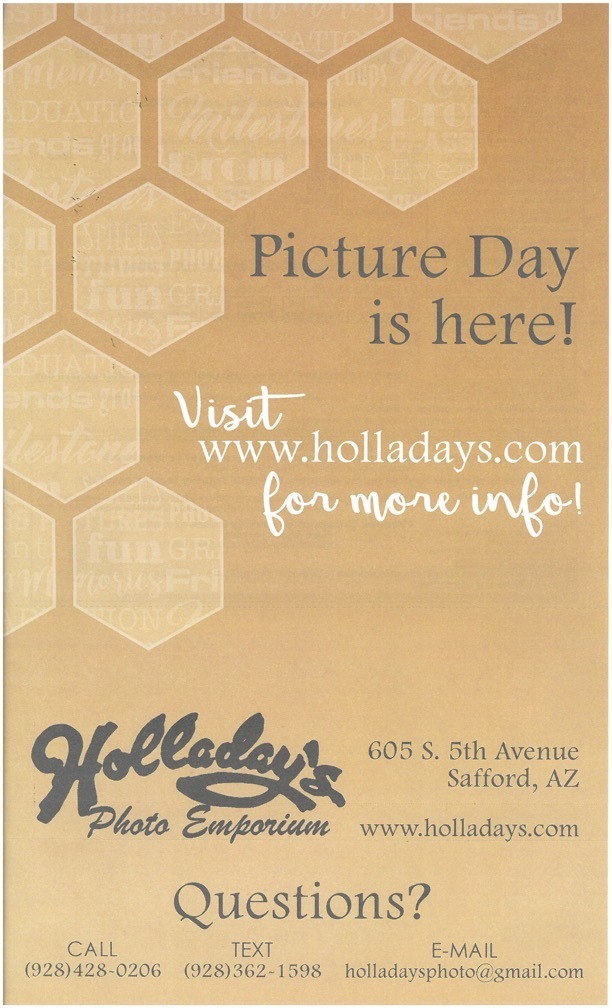 MTA-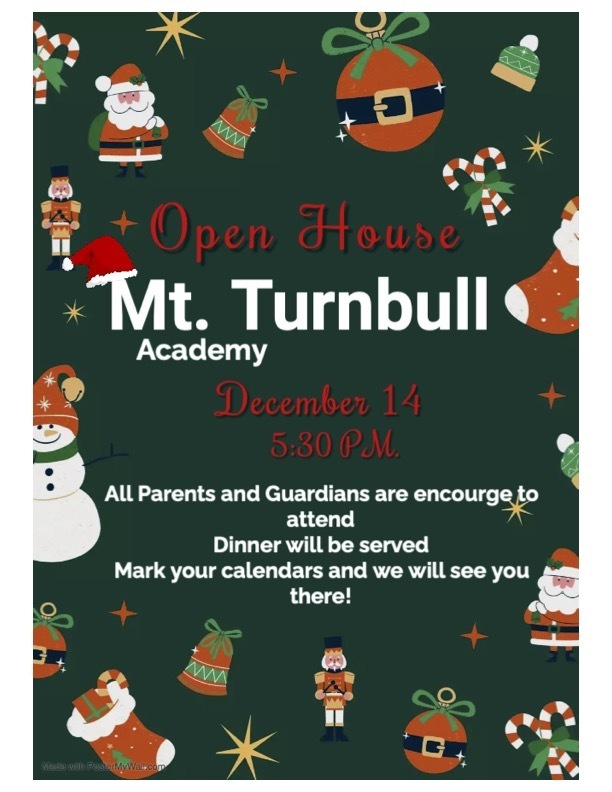 December Newsletter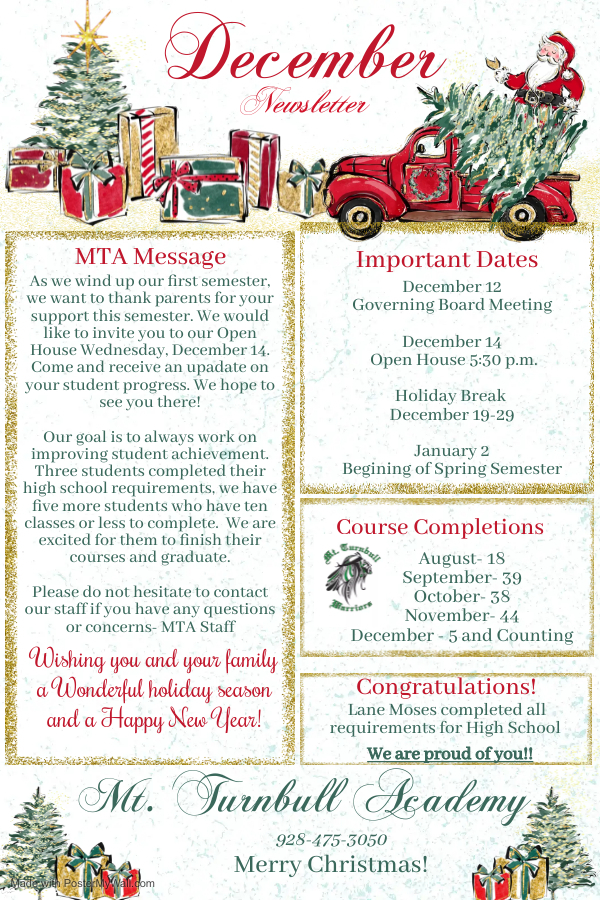 MTA- Officer Kitcheyan with K-9 officer Plex doing a demonstration at Mt. Turnbull Academy. K-9 Plex is the newest member to the San Carlos Police Department.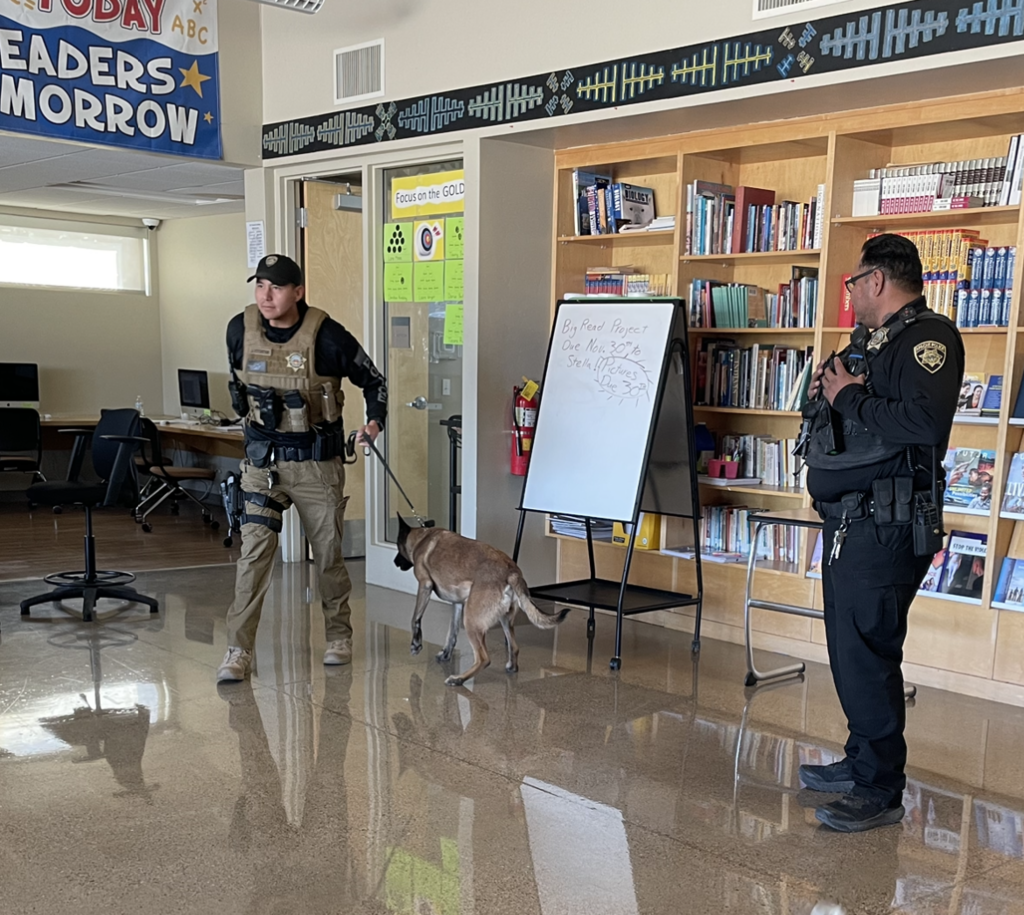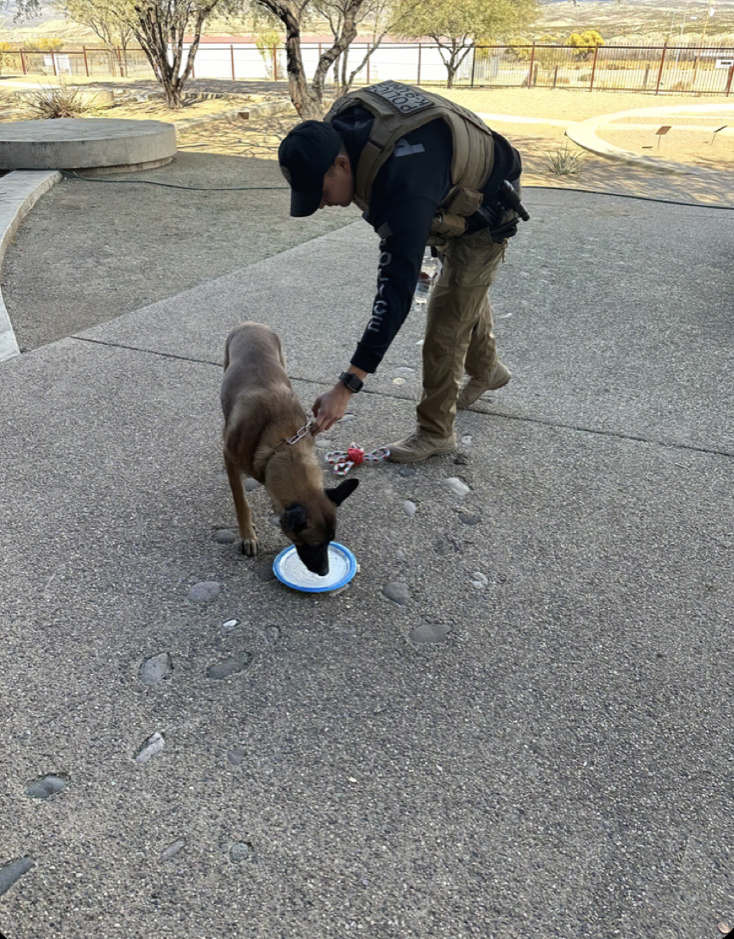 -MTA